Sales
0( 0 REVIEWS )
191 STUDENTS
Instructors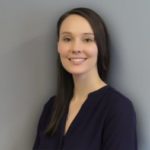 About me
While working with clients Meghan has performed a variety of roles including working with Winvale's STARS program, proposal department, and Network Federal department. With the Business Development team Meghan has helped clients with requ ...
Teaming and Partnering are two of the most common ways organizations begin to expand their federal sales.
This course covers how to develop a strategic approach to partnering and teaming, how to identify and develop mentor-protégé relationships, and how to develop contractual relationships to effectively respond to government solicitations. Learn how teaming and partnering can be an effective way to build government past performance that allows you to transition to a prime contractor.
During Unit One we will be covering everything you need to know about the strategy behind partnering and teaming. Many government contractors attempt to win business only as a prime contractor but partnering or teaming can be the perfect way for you to win federal contracting opportunities and build up your past performance while also working with another government contractor. It also helps you to share the burden of an opportunity or compete for opportunities you wouldn't original qualify for without a partner.
In Unit Two we will be learning about another type of partnership, the mentor-protégé relationship and its program. This relationship is a great way for inexperienced and experienced government contractors to come together in a mutually beneficial relationship to improve both contractors' federal sales numbers!

Like
Course Units
0%
0/10 videos completed
Unit One
Partnering & Teaming Strategy

00:04:59

Partnering & Teaming Process Overview

00:04:32

What is a CTA?

00:04:22

CTA vs. Prime-Sub Relationship

00:07:52

Benefits and Tips

00:04:15

Unit Two
Mentor-Protégé Program Overview

00:02:44

Mentor Benefits

00:02:10

Protégé Benefits

00:01:28

How to Choose a Good Mentor

00:02:17

How to Choose a Good Protégé

00:04:48

Fundamentals of Teaming and Partnering Quiz

00:30:00