Sales
0( 0 REVIEWS )
199 STUDENTS
Instructors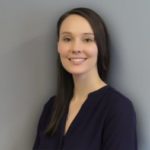 About me
While working with clients Meghan has performed a variety of roles including working with Winvale's STARS program, proposal department, and Network Federal department. With the Business Development team Meghan has helped clients with requ ...
Start selling to the Federal government with confidence. Fundamentals of Federal Sales is the perfect introductory course for individuals just getting into or who have a limited knowledge of how to sell to the Federal Government.
This Course covers key topics including: How to sell both directly and indirectly through channel partners, how to identify federal government programs to target, how to identify and communicate with buyers and why you need to form relationships with teaming partners and prime contractors. Also, gain a better understanding of timelines and expectations when developing new sales opportunities with the Federal marketplace.
During Unit One we will be covering timelines and expectations when working with the government. How to sell directly to the federal government, which is something that most government contractors tend to struggle with early on. And how to identify and build your channel.
In Unit Two we will walk you through how to identify federal government programs as well as how to identify federal government buyers. The Federal government consists of many different programs and contacts, which is why it is important to learn how to navigate them as early as possible.
Finally, in Unit Three we will be discussing how and why you may want to form a team with other government contractors. Equally important will be the following topic covering sub-prime relationships which is something you will most likely encounter early on in your government contracting career.

Like
Course Units
0%
0/13 videos completed
Unit One
Expectations

00:04:14

Timelines

00:03:23

Identifying and Building Your Channel

00:02:48

Unit Two
How to Identify Federal Government Programs

00:05:05

How to Identify Federal Government Buyers

00:02:28

Government Pre-Sales Process

00:05:58

Preparing to Meet with a Government Agency

00:04:10

Unit Three
Why Team on government contracts

00:04:58

Teaming Arrangement Overview

00:05:32

Teaming Arrangement Key Points

00:02:00

What Is A Sub-Prime Relationship?

00:04:02

Benefits of Partnering or Teaming

00:04:45

How Set-Asides Affect Your Sub- Prime Relationships

00:02:55

Fundamentals of Federal Sales Quiz

00:30:00