Instructors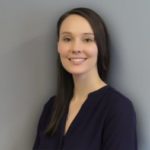 About me
While working with clients Meghan has performed a variety of roles including working with Winvale's STARS program, proposal department, and Network Federal department. With the Business Development team Meghan has helped clients with requ ...
Preparing to respond to a federal opportunity can be a complex and daunting tasked for an inexperienced government contractor.
Starting with an overview of the proposal response process and how to make go/no-go decisions, this course will help you understand how to prepare a well-crafted response to your next federal proposal pursuit. Learn how to dissect a request for proposal (RFP) and how to develop a proposal response matrix that helps you make effective decisions on whether or not to pursue an opportunity. Also find out how to develop a proposal response team and structure a response process that eliminates the last minute proposal scramble.
During Unit One we will be doing a in depth review of the various proposal stages, typical proposal sections you may be required to respond to and how to come to a bid or no bid decision on whether or not your organization should put together and submit a proposal for a solicitation.
In Unit Two we will discuss how to effectively review a request for proposal, what you and your team should do before you begin to write a proposal, and what a compliance matrix is along with how you will use it.
Following this we will move on to Unit 3 which will examine color team reviews, proposal support types such as a proposal writer or manager, and the importance of keeping a file of all submitted proposals.
Finally, in Unit 4 you will learn what the typical proposal scoring system looks like, how your proposal is typically evaluated based on criteria, and what the proposal evaluation process consists of.

Like
Course Units
0%
0/12 videos completed
Unit One
Proposal Stages

00:03:54

Typical Proposal Sections

00:05:33

Bid – No Bid Decision

00:03:39

Unit Two
How to Effectively Review an RFP

00:02:03

What To Do Before You Begin Writing a Proposal

00:03:01

Compliance Matrix

00:02:21

Unit Three
Color Team Reviews

00:02:20

Proposal Support Types

00:02:49

Keeping a file Of All Submitted Proposals

00:01:24

Unit Four
Typical Proposal Scoring System

00:03:12

Evaluation Criteria

00:04:00

Proposal Evaluation Process

00:02:17

Fundamentals of Federal Proposals Quiz

00:30:00