Instructors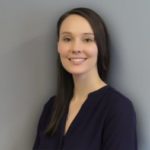 About me
While working with clients Meghan has performed a variety of roles including working with Winvale's STARS program, proposal department, and Network Federal department. With the Business Development team Meghan has helped clients with requ ...
Broaden your knowledge of the federal procurement processes to increase your organization's ability to get in front of the procurement process and forecast pipeline to generate revenue.
This course explores the various stages of federal procurement process equipping you with the knowledge to navigate your next federal proposal pursuit. Starting with how to spot early stage opportunities and sources sought notices, you will learn how to avoid the most common mistakes inexperienced government contractors make when responding to federal opportunities.  Learn to identify which RFPs, RFIs & RFQs to pursue and which ones have a low probability of winning.
During Unit One we will be reviewing the different stages that occur during the procurement process. We will fully examine what a sources sought, request for information, and request for proposal are. To give you a bit of a sneak peek a sources sought will seek responses from small businesses for the possible solicitation. A request for information is solely issued for information and planning purposes. It does not constitute a solicitation or a promise to issue a solicitation in the future. RFI's do not commit the Government to contract for any supply or service whatsoever. And lastly a request for proposal is the process by which a government agency prepares bid documents to acquire the described solution.
In Unit Two we will explore why you should respond to a sources sought or a RFI and common mistakes government contractors make during the procurement process.

Like
Course Units
0%
0/7 videos completed