Instructors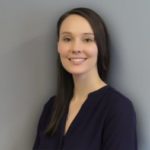 About me
While working with clients Meghan has performed a variety of roles including working with Winvale's STARS program, proposal department, and Network Federal department. With the Business Development team Meghan has helped clients with requ ...
To grow your federal sales, you must first understand how to effectively market to your federal government prospects.
This course is designed to help you understand how to build an effective federal marketing strategy to highlight your true differentiators and generate brand awareness. Learn what motivates the government to buy and how to position your organization in front of your target audience. Learn how to develop on and offline marketing resources, how to SEO your website to speak to government prospects, how to develop a government-focused content marketing strategy and how to leverage social media networks including LinkedIn, Twitter and Facebook.
To begin in Unit One we will be diving into an overview regarding Federal marketing and the core information you need to know in order market yourself to the federal government.
Next, in Unit Two, we will be looking at offline resource development, specifically what a capabilities statement is, how to create one, and why they are essential to your marketing strategy.
Following our discussion on offline resource development we will be switching gears and looking at online resource development in Unit Three. This will include government landing pages on a contractor's website, how to SEO your government pages, what types of content marketing are important for your marketing strategy, and how to leverage social networks such as LinkedIn and GovLoop.
Finally we will end with Unit Four which will look specifically at brand awareness for new organizations.

Like
Course Units
0%
0/10 videos completed
Unit One
Federal Marketing Overview

00:04:35

Unit Two
Capabilities Statement Overview

00:04:43

What's In a Capabilities Statement?

00:09:39

Unit Three
Government Landing Page on Website

00:08:37

Rules for Writing Search Engine Optimized Webpages

00:02:07

SEO Best Practices and Tips

00:03:09

Content Marketing

00:04:20

Leveraging Social Networks: LinkedIn

00:02:01

Unit Four
News Publications

00:03:01

Table Tops and Lunch & Learns

00:07:11

Fundamentals of Federal Marketing Quiz

00:30:00